FINANCIAL OPTIONS FOR AFFORDABLE SMILES!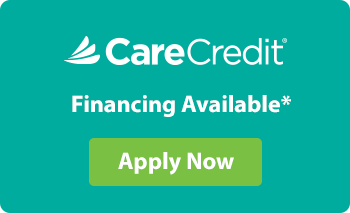 To help you achieve the healthy, confident smile you desire, we offer several ways to help you achieve your goals while staying within your budget.
If you have dental insurance, we file these claims as a courtesy to our patients. Please remember that the coverages allowed are typically a portion of the fee rather than the complete fee.
Below are additional easy payment options:
5% Discount as pre-pay courtesy by cash, debit or personal credit card.
Care Credit: Interest-free financing for 6 or 12 months with no down payment. Also available are interest bearing (14.9% fixed) plans for 24, 36, 48 or (16.9%) for 60 months.
Credit Cards: MasterCard, Visa, Discover, American Express
Our experienced Financial Coordinator will be happy to help you find the plan that works best for you